Our organization is headed under the guidance of our Founder and Managing Director Mr.Hemendra Kurre, whose in-depth knowledge has enabled us to carve a niche in the Indian market. Today PNC is a Leading Management Consultancy Co Catering to Multi National & large Indian Corporate across the Industry verticals. With our 5-force model , we have earned an edge over other market player. We are committed to making progress and constantly challenging the status quo and paradigms to deliver innovative, cost effective solutions for continuous quality improvement in all our service offerings.
Our Mission :-
"To provide excellent customer services with quality and achieve the best match between client requirement with " END to END Manpower Solution , by Managing People"in the Best Possible Way."
Our Vision:-
We want to be the Best FACILTY Management Consultant (with our 5-froce Model Services.) for our customer with association of errorless services and complete satisfaction in the market, so that we can make PEOPLE ( "CLIENT" ) happy in all the Segment related to our Services.
Core Values:-
We realize the importance of the job & information we handle. We understand the responsibility that each member of our team has to shoulder and we do that with the highest levels of trust, honesty and integrity - of purpose and action.
Enabling clients to become high-performance businesses and creating long-term relationships by being responsive and relevant and by consistently delivering value.
Together we can achieve the impossible" is our belief. Our success is a result of our team work. Experts from the field of Recruitment, Payroll Management, Cleaning Services, Support & Facility management Services for various other disciplines work as a team on every project, every endeavor. Dedication, passion and teamwork are the true means to our mission fulfillment.
Our Network Of Associate Offices:-
Based on Pune as Our HEAD OFFICE , we are having our network of associate spread throughout India. These offices are located at Raipur too . Our wide network across the country enables us to attract and recruit the best available professionals, and suitable candidates.
Domain Expertise:-
The success and growth of an organization is completely depends of upon the professionals who either individually or collectively contribute to the achievement of the business objectives of the company. Our Executive understands the complexities of the several industries and accordingly recruit appropriate candidate. We are pioneering in Providing Services on the Specialized Sector as :
PNC - Recruitment Services.
PNC - Payroll Management Services.
PNC - Cleaning Services ( with Sub Brand Name as PNC- "Neat N Clean"
PNC - Support Services – ( Related to Civil & Mechanical Field-Labor Supply)
Our Complete Integrated Services - "PNC-"Facility Management Services" include the Services Related to All the "PNC-working Sector" mentioned above.

We, "PNC" - People Naukri & Consultancy are a leading consultant firm offering Facility Management Services to various industries. We deal in industries like FMCG, telecom, engineering, Construction, manufacturing, real estate, infrastructure, medical, legal and education/training and other sectors .
Our Core Proficiency is to Provide RECRUITMENT in the Engineering And Technical Staff for the power, steel, energy Sectors, The increasing job positions in various organizations are filled by us through our effective recruitment solutions & staffing services.
Our Services Including the PNC-"PAYROLL MANAGEMENT" for our Client will give the Best management To succeed in a world with greater time demands and leaner profit margins, we must find alternatives to the way we do business. One alternative is to simplify our work environment by outsourcing non-core functions, such as payroll. Whether you're a one-person company or a several hundred-person company, time is an issue. Payroll Management guarantees you will save time by reducing the hours spent producing payroll information and preparing payroll registers, quarterly, and year to date payroll reports.
Our Services Including the "PNC- CLEANING SERVICES WITH OUR SUB BRAND NAME AS - PNC-"Neat N Clean" take care of all the Cleaning work in day to day routine related to Commercial purpose or Domestic Purpose. We are Keen To Clean everything and anything that is dirty, dusty, and stained. We believe that a clean place is a healthy place. Whether it is your home or office, or commercial establishment, we can assure you and your family, or your company that our services are done 100%, thereby exceeding customers' satisfaction.
Our Service Including the Support Services will Provide the Manpower required in the Field of Mechanical ( like Welders, Fitters, Scaffolder, Riggers, Etc) and the Civil Labor Like ( Carpenter , Rebar Fitter, Mason , helpers etc). These Services Are based on the workforce required at the Industry like Power sector, Steel Sector & Real State Infrastructure work including Industrial Building Work.
AND Our Integrated Facility Services as - : "PNC-"Facility Management Services" :- Through the coordination of multiple work streams, people management processes and integrated delivery systems, PNC Facility Management Services , adds value to the customer's organization, allowing increased focus on core competences by unleashing the potential of outsourcing.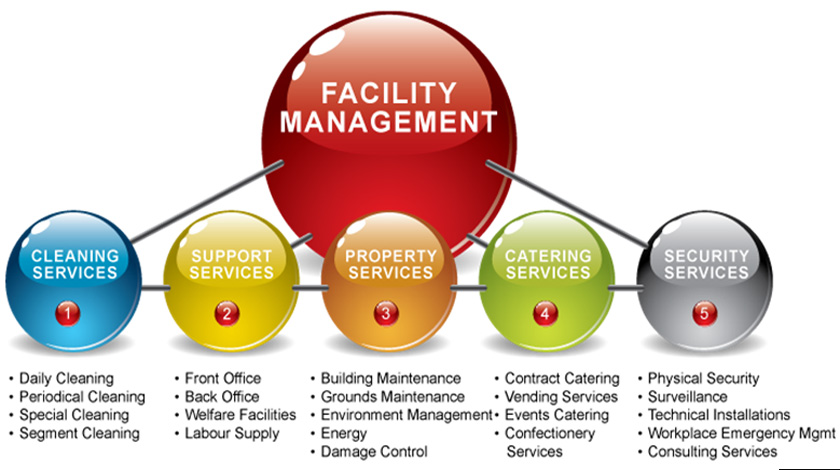 NOTE : SO BASED ON OUR 5 FORCE MODEL, PNC WILL PROVIDE YOU THE COMPLETE SOLUTION FOR THE MANPOWER SUPPLY AND MANAGEMENT WORK FOR EXECUTING THE JOB RELATED TO THE COMMERCIAL AS WELL AS DOMESTIC ENVIRONMENT . PNC MAIN MOTTO IS TO FACILITATE THE WORK OF OUR CLIENT BY "MANAGING PEOPLE" IN THE BEST POSSIBLE WAY TO SAVE TIME & MONEY FOR OUR CLIENT.